Carparts911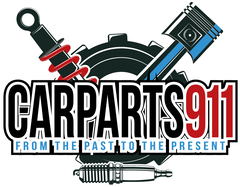 We are a surplus wholesale dealer. All our parts are New Old Stock unless otherwise specified.
The majority of our parts are left over merchandise from closed auto parts stores, manufacturers that are no longer in business or manufacturers overrun's. These items, although NEW, are not always crispy clean like you would purchase from your local retailer. They may have been in storage anywhere from 1-30 years or more. Some boxes are in poor shape may not be included when shipped.

We do not offer repair or installation advice. We are not mechanics. NO warranty is expressed, written, or implied. If any manufacturer warranty exists, it is between you and them.